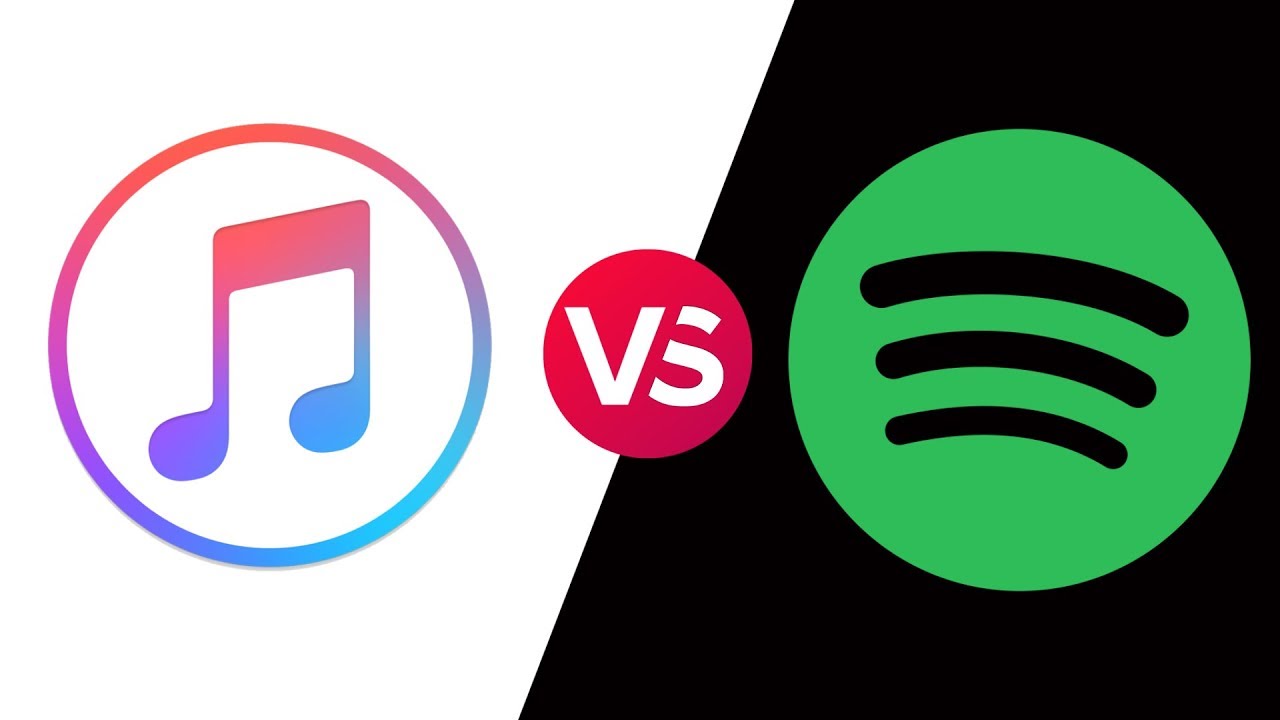 Free and subscription music streaming to listen to favorite songs online with a simple click. How it works and what are the best services, sites, apps and free programs for PCs, tablets and smartphones Android and iPhone
The music streaming has supplanted cd and mp3. In recent years, technology has made great strides and the changes made by the digital revolution for fans of the seven notes were truly incredible. How does it work and which services to contact? Spotify, Apple Music and Google compete for the primacy of the music market: which one to choose? Here you will find a comparison on offers, prices and features of the various services.
With music streaming, listening to songs for free or for a fee is really easy. Just a few simple clicks are enough to enjoy the entire catalog of your favorite artists. Are you still stuck to mp3 or cd and you want to know immediately what are the advantages? First of all it is not necessary to download songs by wasting time and occupying memory of smartphones or computers. In second you have available an infinite catalog of songs. And last but not least, this way of listening can be free in a perfectly legal way.
Listen to streaming music for free
The music streaming free made it possible to attract tens of millions of users. For fans there is the possibility to listen to millions of songs at any time from any support able to connect with the internet. Just a smartphone, a tablet or a PC and free apps that you can download below. The price to pay is advertising, or short spots to listen or watch among the songs. For those who do not want to be disturbed, subscriptions are available at really affordable prices.
The free music streaming and unlimited access at no cost in the music on the cloud clearly did not like at all to the music industry. But it is the only system that can compete with piracy and patience if small and big stars complain. After years and years of decline, today the turnover of music is growing again. Those who love to listen to canzo or choose to go against the trend, returning to the old vinyl or cassette, or do not have to decide which service to choose among the main protagonists of the moment.
With the streaming the record companies , producers and artists earn much less than in the past. Artists like Taylor Swift have always strongly fought against the concept of gratuity of the model of Spotify, market leader. Google has its own Youtube Music that offers playlists created through the Songza service that the company bought some time ago. The market is evolving and not all are aligned on the strategy to be adopted for users.
Music streaming which to choose?
When it comes to streaming music, the first thing that comes to mind is Spotify. The revolutionary concept of being able to listen to music without having it is linked to this small Swedish startup, which has become a global reality in the distribution of music on the cloud . A continuous stream of notes that makes even download superfluous and that is perfect in an era where everyone is perpetually connected with their smartphones. Spotify, launched in 2008, is the service with more paid and non-paid users. Apple Music was born in June 2015, while YouTube Music in 2018.
Which service to choose? For those who are fond of the Apple ecosystem there are no doubts and vice versa for those who love Android, there are many alternatives. If you are simply looking for the best offer to listen to music, all streaming services offer the same catalog of music to discover, simple and fast interfaces, radios and offers based on the family with an identical price. Perhaps on this last aspect Apple has something more, but these are periodic offers: prices are updated frequently to compete in a battle that for once can only encourage users.
Free or paid music?
In addition to the name of the service then in some cases you have to choose between preemium and free. If you are undecided about which system to adopt, take a test, then you can decide. The free services have many limitations, you can not choose the songs and it is more or less frequently interrupted by a pounding spot on dance rhythm. For example, if you like classical listening, interrupting a Bach prelude in this way is not the best. But somebody could do it.
In the future probably the totally free listening to songs of your choice in exchange for advertising will be abandoned. Already today the various services offer a mode that allows you to listen for free, in exchange for commercials, not so much singles or albums, but playlists of their artists, as on a radio. To hear exactly the song or album of the desired artist, instead you need to pay a monthly subscription.
Stream music catalog
The catalog of songs of the major music streaming services is practically infinite, with over 30 million songs. These platforms include a radio function with playlists created ad hoc with algorithmic systems, by users, or with a programming chosen by characters, known musicians or DJs. There are also exclusive interviews, guests and much more for genres ranging from independent rock to pop classics. Everything is designed to make users discover new music.
The industrial system of streaming is no longer enough for fans to become attached to a handful of artists and listen to them for life. Subscribing makes sense if you are always looking for news. To make the offer attractive, from Spotify to Apple Music, we offer compilations, playlists and rankings of new and constantly updated songs. In addition to the latest releases of the music market, special algorithms suggest the songs to listen based on the tastes of the audience and what each user has previously heard.
Better Spotify or Apple Music?
Apple Music is paid and lets you listen to music only by subscription, except for the first months of testing. After having trampled from the top of his position as a leader of the mp3 services with iTunes, he still wants to be protagonist thanks to the privileged relationships with the majors. Also asking the labels to stop the licenses for free versions of streaming services. So much so as to force the Federal Trade Commission and Justice Department to investigate for abuse of a dominant position in the United States.
Spotify has the free option and from the beginning has bet everything on the gratuity of its services, losing millions of dollars every year and then listed on the stock exchange . thanks to over 140 million free users and over 70 million premium subscribers. Certainly the attempt of the music industry is to turn all freemium users into paid users in the belief that only in this way the streaming can become economically sustainable.
Best music streaming services
In short, that of free or paid music streaming is a varied and constantly evolving panorama. The industry's attempt is to turn free premium services into a risk-free operation. Users might decide to go back to torrents, peer to peer, or stream ripping , rather than drop a quart. In the middle there is the future of the music market. Here are the best and most used free and subscription services where you can listen to songs online.
Spotify It is the service to listen to the most famous and used free streaming music in the world and contains an endless catalog of songs. Tens of millions of songs of all kinds of music to listen on smartphones and tablets in various ways. It starts from the free one in exchange for advertising, ending with the subscription with the possibility to download the favorite music on each device
YouTube Music A simple interface to listen to songs streaming from a catalog of 35 million songs with a subscription 9.99 euros per month valid with PC, smartphone and tablet Android and IOS
Apple Music Allows you to listen to songs in streaming but does not offer the possibility to listen to music for free. The service is always reserved for paid subscribers
Amazon Music Unlimited Fifty million songs to listen to in subscription without advertising even in offline mode. The first thirty days of trial are free
Deezer Just register for free on the official website to listen to music: create your own playlist, follow the favorite artists and even save albums and tracks and then listen to them even without connection. Also tips, song lyrics and videos are to discover online
Tidal wants to bring the world of hi-fi on the cloud. In practice subscribing to this service you can listen to songs in high fidelity, or with a higher sound quality than normal
Last Fm Lets you listen and discover new music based on previous ratings. It also contains information on artists, albums and tracks, to search for albums, discover similar artists, see events, explore new genres, listen to music and watch videos.
Play.me To listen to songs and customize a radio with favorite artists. It also allows you to read the lyrics of the songs heard for those who love singing or karaoke
Music streaming for audiences and artists
In addition to the major music streaming services we have seen to listen to the most famous artists, it is called Soundcloud the largest online platform dedicated to musicians. With this service, amateurs and professionals of all kinds can make the whole world listen to their songs in streaming. The site does a bit with the music that YouTube is for the videos and in fact only a small percentage of users who propose their songs has behind big labels.
What is Soundcloud? Listening to the sounds of the NASA space rather than a song from the last singer in the world. Combining the high and the low is the feature that made the success of YouTube and it will not be a coincidence if Soundcloud, born in 2008, already boasts 350 million users of which 175 million active. You can load music for free for up to 3 hours of audio recordings. for those who want more space there are season tickets that offer unlimited space.
The business model is therefore centered on small independent artists and musicians, even if its users are tempted by the major record labels that have entered into agreements to enter the catalog. Users can listen to them for free in exchange for advertising, on the model of other streaming sites. But as always when there are millions of clicks, investors and finance move, so much so that Soundcloud is talking about a valuation of 700 million dollars and in the future could be acquired by a large company like Apple or Google.