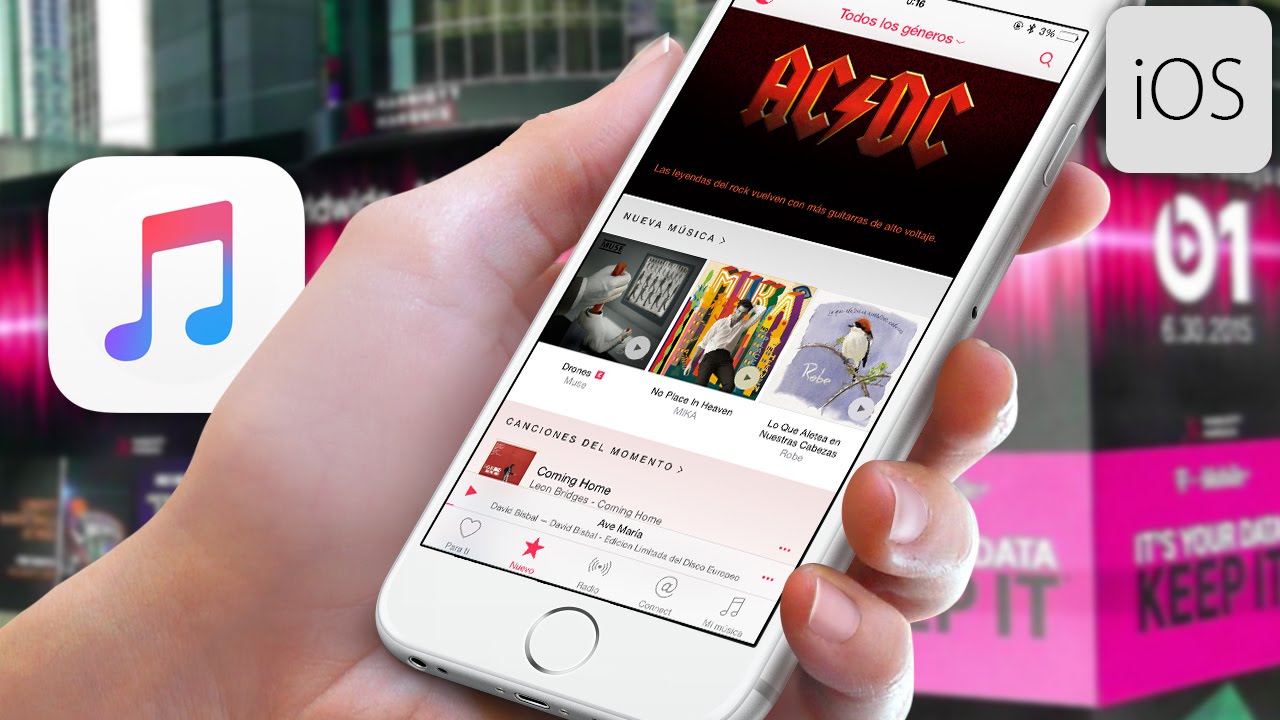 Apple Music , the music and video streaming service of the Cupertino company, integrates with the speakers with Amazon's voice assistant Alexa, including Amazon Echo speakers thanks to the official ' Apple Music ' skill available from the week of December 17, 2018, initially only in the United States . An important innovation, considering that Apple Music was first available on smart speakers only on Sonos and Apple HomePod (which is not for sale in Italy). Apple Music is not available on Google Home, nor is it compatible with Google Cast technology. And starting March 14, 2019, Apple Music is now also available on Amazon Fire TV, Amazon's platform for televisions, set-top boxes and HDMI keys. Also in this case the support is currently limited only in the USA, where it is now possible to ask Alexa to listen to music from Apple Music via Fire TV, in streaming.
The integration of Appla Music with Alexa was officially announced by Amazon via Alexa's blog a few weeks after its debut: "Music has always been one of Alexa's most popular features and today we are pleased to announce that Apple Music will be available on Echo devices starting from the week of December 17 [2018] ".
The integration of Apple Music with Alexa is available only in the United States and not in all countries where Alexa and Apple Music are available, including Italy. The same happened with TIDAL, arrived on Amazon Echo only in the USA (but destined to arrive soon in other countries too). Apple Music should soon be available through Alexa also in the UK .
"Music is one of the most popular features on Alexa: since we launched Alexa four years ago, customers are listening to more music in their homes than ever before," said Dave Limp, senior vice president of Amazon Devices. "We are committed to offering great music suppliers to our customers and since the launch of the Music Skill API to developers only last month we have expanded the music selection on Alexa to include even more high-level services. We are excited to bring Apple Music one of the most popular music services in the United States, to Echo's customers for the upcoming holidays. "
Subscribers to Apple Music in the United States can thus listen to the entire catalog of 50 million songs from Apple Music on all Echo and Fire TV devices, as well as on the smart speakers that integrate Alexa. Apple Music customers can ask Alexa to play their favorite songs, artists and albums or playlists created by Apple Music publishers around the world, covering many activities and moods. Apple Music subscribers can also ask Alexa to stream specialized radio stations on popular genres such as Hip-Hop, decades like the 80s and even popular music from around the world, like K-Pop. It's still,
In the Amazon Alexa blog it has been reported that Alexa users appreciate the simplicity and ease of asking Alexa for the content they want to hear, things that have brought more music into their homes. It turns out that users ask Alexa to play all kinds of music in many different languages, stream tens of millions of radio hours a month and set tens of millions of music alarms since the feature was launched a little more a year ago.
Activate Apple Music with Alexa .
From the week of December 17, 2018, in the United States you can enable Apple Music on your Amazon Alexa account by accessing the Amazon Alexa app on your mobile or in a browser, then searching the skill store for the 'Apple Music' skill (or you can find it in the category 'musical skills') and pressing on 'Activate' to start the configuration that requires the insertion of username and password of your Apple Music account to be connected to Alexa. It is then possible to set 'Apple Music' as the default music streaming service in the music preferences in the Alexa app: in this way when you ask Alexa for the music to be played it is not necessary to specify 'from Apple Music' every time at the end of the phrase.
Apple Music works with Alexa only if an Apple Music subscription is active: the monthly cost is 9.99 euros per month for a single account, while the 'family' subscription costs 14.99 euros for up to six accounts; students can take advantage of a 50% discount by paying € 4.99 a month. If you have never subscribed to Apple Music, the first three months are free, after which you can continue your subscription or deactivate the service.