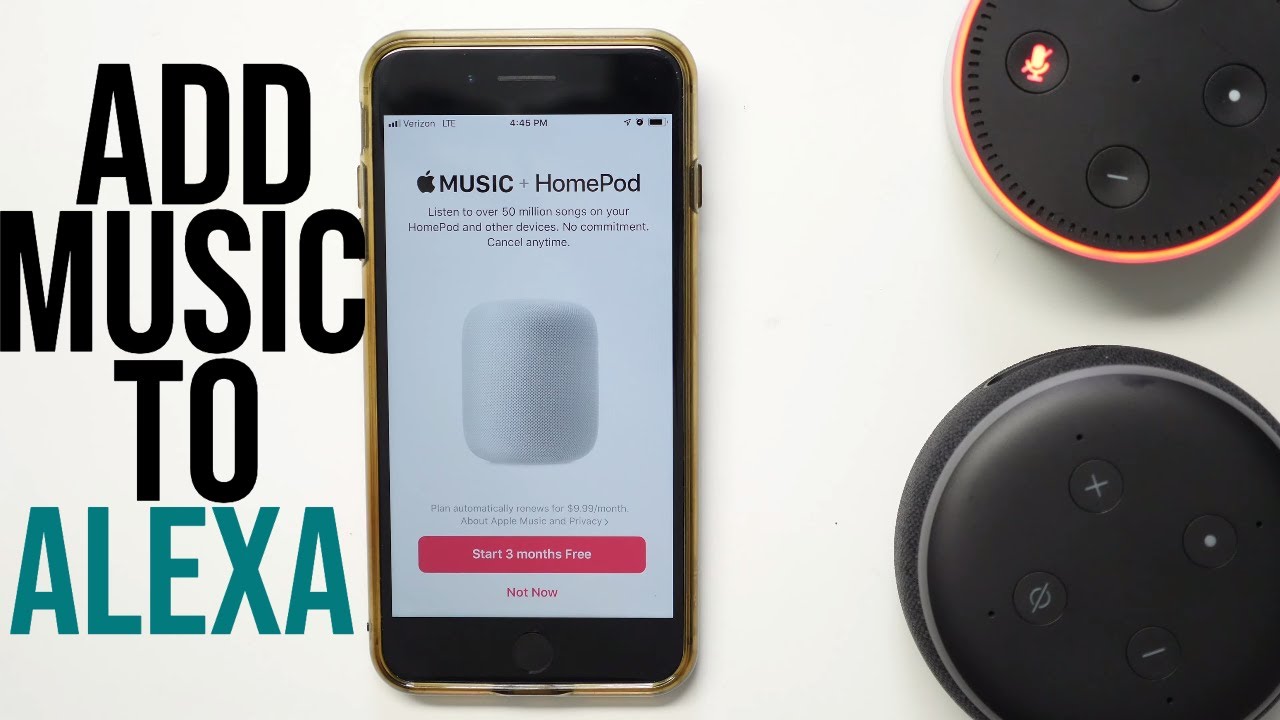 Handshake between Amazon and Apple to bring the music streaming service of the bitten apple on devices of the Echo line at home. Starting next month, more precisely from December 17, you can connect the Apple Music account to the application of Alexa and then ask the virtual assistant to start playing a song, an album or a playlist.
You can therefore interact with the AI ​​through voice commands to start listening to one of the ladders curated by the team of Cupertino, dedicated for example to a particular genre (hip-hop, rock, classical and so on) or a period ( 80s). The catalog includes the Beats 1 station broadcasts with interviews and exclusive content. Since this is a premium access mode to the platform (subscription is required), the reproduction takes place without any kind of advertising interruption. Thus, Dave Limp, Senior Vice President of Amazon Devices, emphasizes the importance of the partnership.
Considering that HomePod is not yet available officially in our country, a move of this type makes the device less attractive for those who were waiting for it.
The integration of Apple Music on the Echo line confirms how much Amazon is focusing on support for third-party services to push the spread of its smart speakers, smart displays and Alexa . A vision confirmed by the words of Limp, which refers to the API made available to developers in order to make the most of the potential of the assistant.